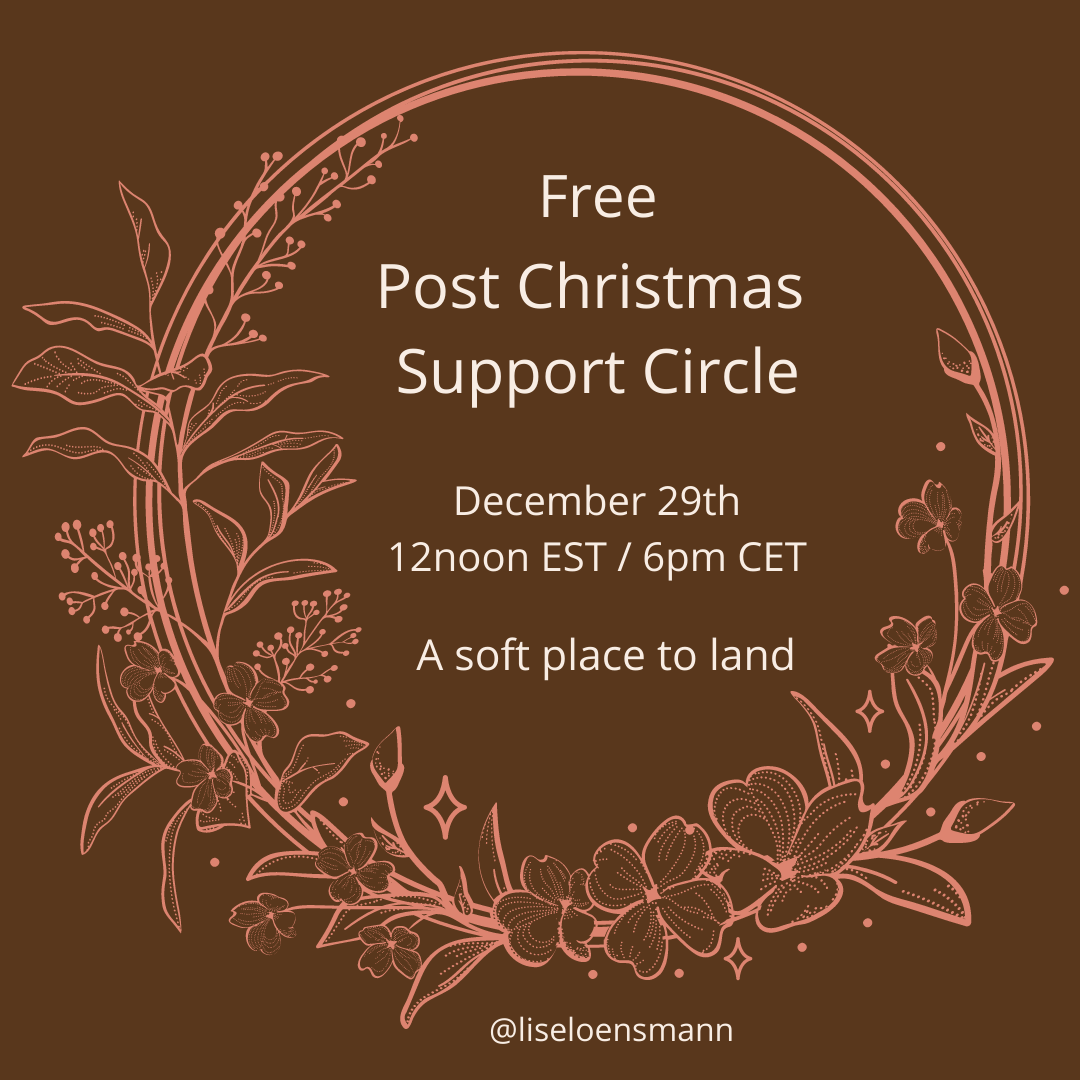 Although it is not often talked about, many people experience the holiday season as the hardest time of the year. Instead of celebration, there is a constant feeling of dread. Instead of loving connection, there is a bracing for how family members might behave, judge, or otherwise re-trigger painful emotions.
Does that sound familiar? 
Then I invite you to join my *free* two-hour gathering designed for you and others like you, who find themselves struggling to get through the holidays, often in silence.
On Wednesday, December 29th, we will come together to share and witness each other in this challenging time. This circle is a compassionate and supportive space to share difficult emotions and experiences, and I will guide us all gently through our time together and share supportive embodiment tools along the way.
This gathering is right for you if:
– You are already feeling exhausted and you haven't even had to deal with the obligations that come with the holidays
– You shudder at the idea of being in the presence of dysfunctional family members for hours on end
– You have a history of struggling to balance holiday traditions with your own self care – leading to burnout and breakdowns
– You long for supportive community with people who "get it"
If this is you, please know that you are not alone and that there is support available.
Read below to get all the details and sign up for this free support circle:
When and where:
We meet Wednesday December 29th from 12-2pm EST (6-8pm CET) online via Zoom – just after Christmas, right when we are processing and most in need of support.
What you can expect in this group:
– A non-judgmental and confidential space, where participants witness and learn from each other with the intention of developing strategies for better navigating the holiday season
– A compassionate group of like-minded individuals, who truly know what the struggle feels like this time of year
– Being guided to gently connect with your body and its wisdom through powerful embodiment practices to support and restore yourself
The call will not be recorded.  
The exchange:
This is a free gathering. 
Donations are welcome (they support the organization of this meeting and future gatherings like it).