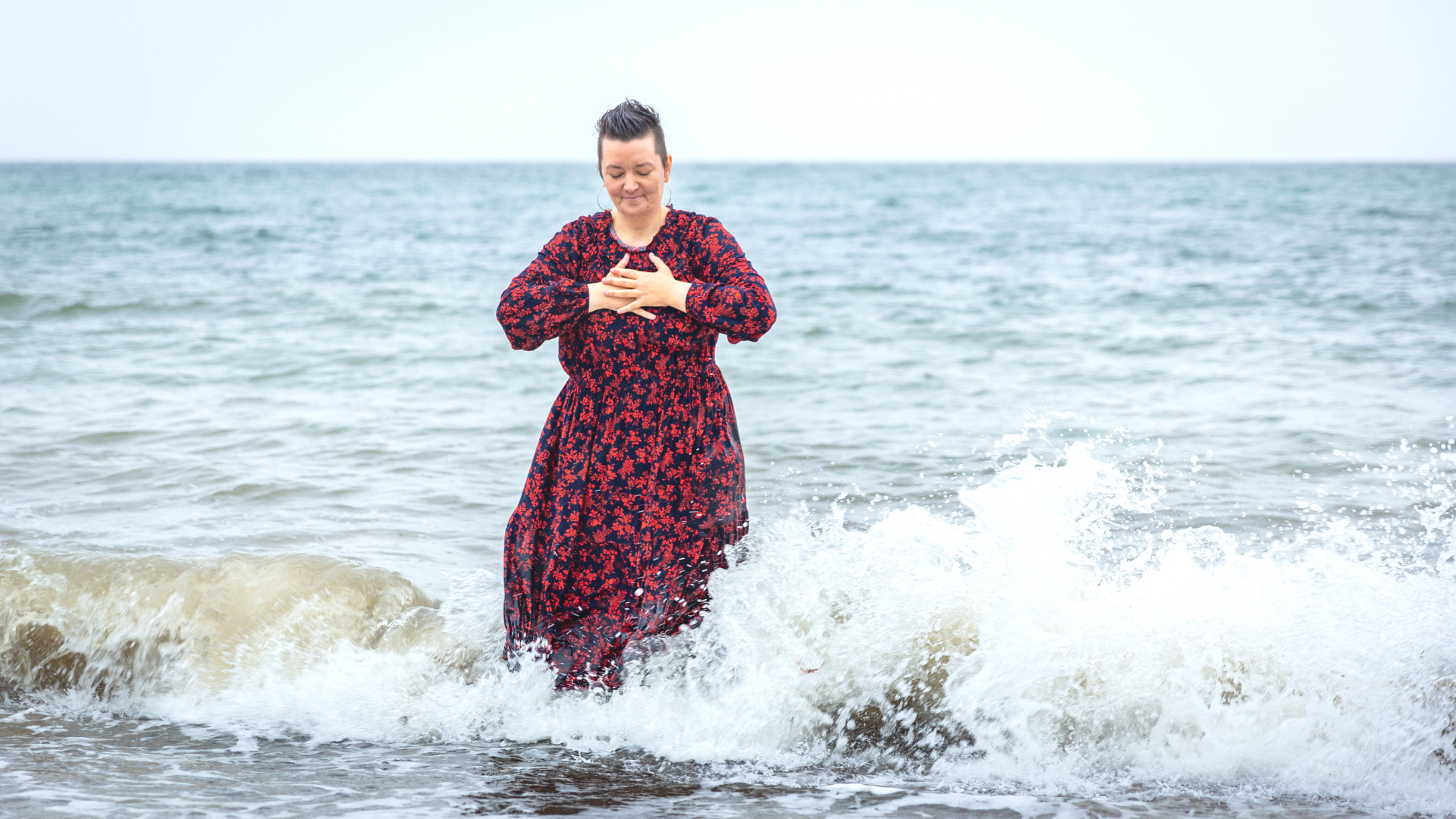 I am Lise, and I am so glad that you have found your way here.
I am a trauma-informed somatic healing practitioner and an embodied entrepreneurship mentor. I have guided movement and embodiment for decades, in classes, workshops, programs and 1:1 sessions. My healing and mentoring work is rooted in reconnecting with our body and its wisdom; learning to feel safe in our body, to feel our feelings and to listen to and honour our needs, boundaries, capacity, intuition and natural gifts. 
I support heart-led women entrepreneurs and creatives in reconnecting with themselves and coming home to their body, their inner knowing and the truest version of themselves, so they can tap into and start living and leading from the deepest, wisest, most powerful places within themselves. This journey takes patience, self-compassion and gentleness. It is a journey of slowness and depth, of commitment and deep healing. A journey home. 
Lise holds a skill set that is uniquely crafted to assist anyone on a healing path. She is capable and expansive, solid and honest, experienced and wise. 
Lise knows how to create and extend a container for processing big feelings, experiences and sensations. She facilitates healing with ease while honoring the individual she is working with as their most sovereign and trustworthy self. 
Lise is an intelligent guide who utilizes language of consent and gentle suggestion within her practice. She has an intuitive way of extending space to her clients while encouraging them to safely explore the edges of their internal landscapes through movement and body awareness. 
I have absolute confidence in Lise as a somatic healing practitioner and believe that anyone who is seeking further healing and resourcing through movement would benefit from working with her. 
  – Jessamyn Turgesen