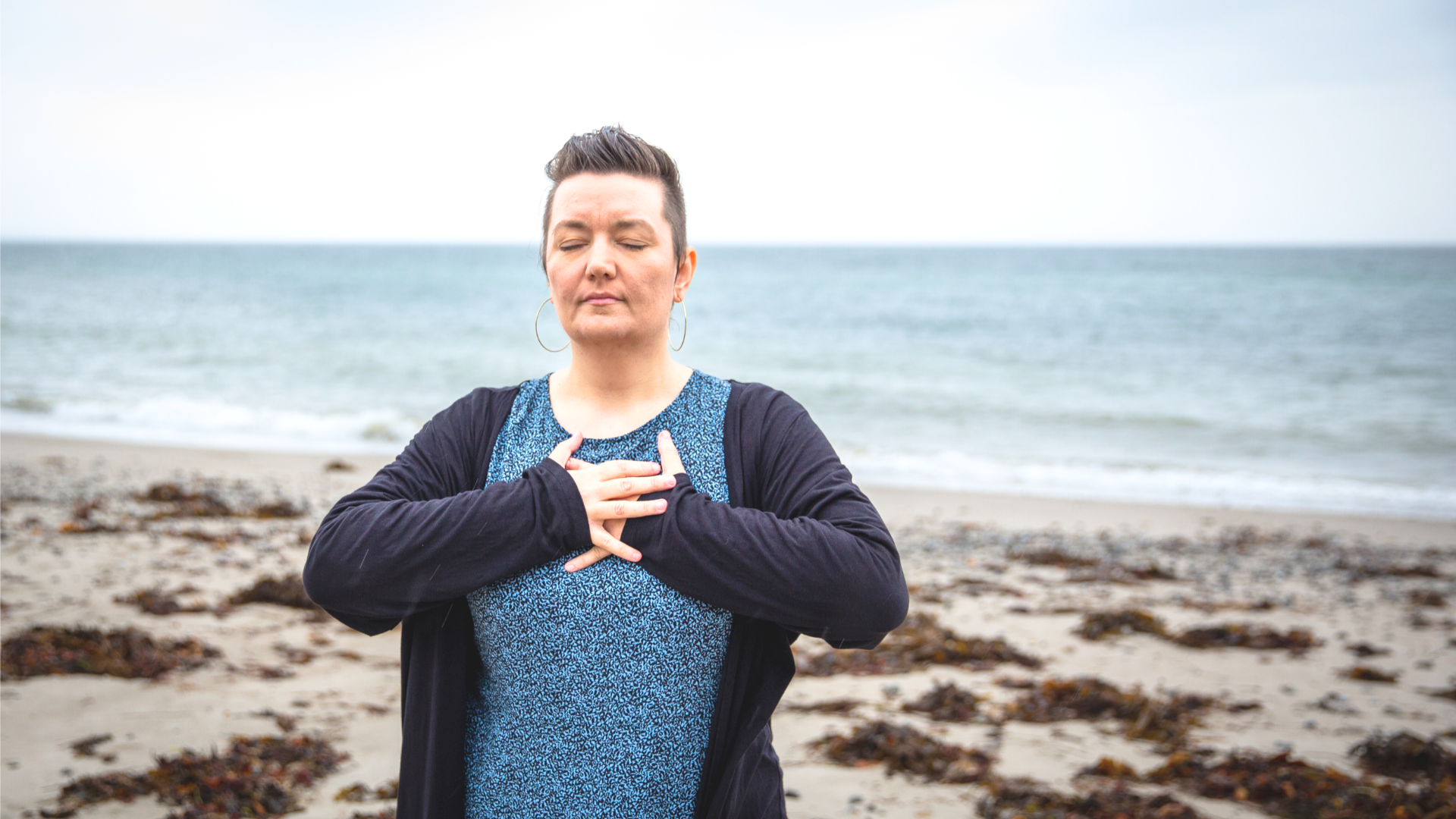 Hi, I am Lise. 
I am a deeply creative, passionate and intuitive being. I am highly sensitive and introverted, and I love nerdy and/or deep conversations. I am a dreamer, a visionary, a creative soul and a seeker of truth. 
I believe strongly in the power of resourcing. Some of my favourite ways are: listening to music or guided meditations, slow, gentle movement and long walks. I especially love walking by the water and walking with the moon.   
My core values as a healer and as a human are gentleness, connection, community and support.
My journey to body wisdom 
I have lived most of my life disconnected from my body, not knowing what I felt or who I was at my core. For decades I felt lost and alone. When I first came into contact with somatic healing I had settled for a life of "this is as good as it gets". I didn't know that deeper healing or true transformation and change was possible. Not in the way that I know now. 
Learning about trauma healing and nervous system regulation has completely changed my view of myself and of the world as well as the way I support my clients. 
When I went through a cancer scare around the time I turned 40, I got quiet. I turned inwards, I rooted into an inner calm that I hadn't known before. Because I had no choice. Things were getting real. Thankfully it was only a scare, but moving through those months of uncertainty, an operation and the recovery taught me something that I needed to learn, around centering and deep listening. That ended up being a major threshold for me, and I leaned into healing in a much deeper way than before, from the body, which led me to somatics.  
Working somatically and trauma-informed has given me the tools to understand and put into words what was moving in my body and within me. I am deeply grateful for my somatic journey because it has given me clarity and tools to support myself as well as others in their healing journey in ways that I wish I had been supported, when I was younger. 
In my 20+ years of teaching dance and movement I often sensed what was moving within my students. As a movement teacher, trauma was often in the room when I was teaching, beneath the surface, in my student's energy, resistance, held breath or words. I met what I now know was trauma gently then as I continue to do today, now with more tools.  
As I deepen my work and my path as a healer and mentor it is also becoming clearer to me that I am a Seer. A seer of deeper layers within others and a seer of what has not yet been created. I often say that words are not my first language. I truly feel that way. Energies, movement, layers, visions, those are often much clearer to me than words. 
About my healing work
My somatic healing work is slow and gentle. I describe my healing work as having a conversation with the body; slowing down, listening, holding space for what arises, responding in supportive ways, practicing having the conversation, on an on-going basis. 
Some of the tools in my healing and mentoring toolbox are Embodied Entrepreneurship practices and strategies, somatic practices, somatic inner child healing, gentle guided movement, a strong embodied intuition and gently holding space for what is present in the body and in the room, in a trauma-informed way.
My intention as a somatic healer and an embodiment mentor is to be of service to my clients, the best way I know how, to help them heal old inner wounds, create inner calm and shift unsupportive patterns in a gentle, trauma-informed way, so they can move forward with creating and bringing their beautiful work into the world and live the life they are longing for. 
I believe that as we support others in their healing, we are also helping to heal the collective. 
My journey as an entrepreneur
I have been a small business owner since 2014. In the first iteration of my business I offered dance and movement classes and workshops and later embodiment programs and mentoring. It was all in-person, here in Denmark. 
In 2021 I made a big shift and changed my business language to English and my focus to international clients. I also took all of my offerings online and switched my focus to somatic healing and embodiment and started offering 1:1 online sessions and programs. 
In 2023 I have pivoted a bit more and started working with Embodied Entrepreneurship. It is not a big pivot, since my clients are almost always creatives and often entrepreneurs, like healers, spaceholders, artists and changemakers. Plus I have been practicing Embodied Entrepreneurship myself since 2021 and have felt the massive shift it has meant for me in my business in terms of honouring my needs and capacity (resting and resourcing) as well as clarity and alignment around the offerings I am creating and how I share them (self-connection and healing fear and shame). 
So it has felt like a natural next step to bring that part of my own journey to my clients, especially since I am very passionate about supporting women creators and entrepreneurs in feeling safe and supported, so they can share their message and their changemaking work with the world. 
About my background
I am a certified Focalizing practitioner and a certified movement teacher. I have taught dance and movement since 1997 and embodiment since 2014. I have also worked as a choreographer, creating dance performances and dance films, and I have a BA in philosophy and religion.
I have lived in Berlin, Munich and London, and I will probably live abroad again someday. 
I am based in Aarhus, Denmark, but I work with people from all over the world in my online programs and 1:1 sessions.