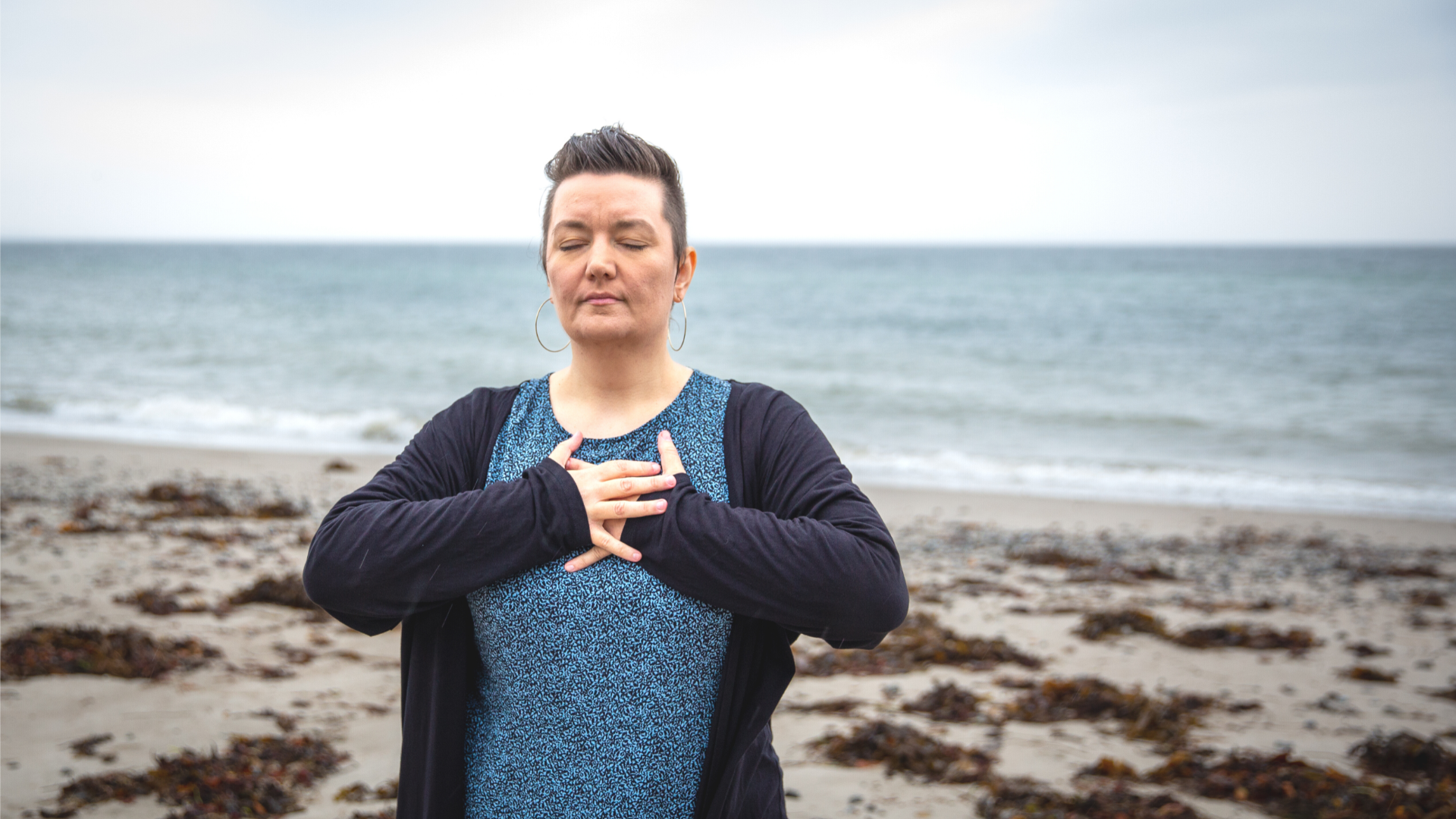 About me
I am creative, intuitive, curious, passionate, nerdy, sensitive, introvert and shy.
I am an empath, a healer, a seer and a gentle space holder.
I love slowness, depth, inner wisdom, co-creation and a deep feeling of belonging. 
I am a dreamer, a visionary, a mover, a free writer, a creative soul and a seeker of truth.
And so much more.
This is me ♥
About my healing work
Having lived most of my life disconnected from my body, my inner children, my needs, and my inner knowing I am very passionate about supporting others on their inner child healing journey. The way forward for me in my own personal healing journey, healing from childhood trauma, has been by slowing down, going gently, reconnecting with my body and finding the right support along the way.
It is all about finding what works for YOU ♥
I describe my healing work as having a conversation with the body. As a trauma-informed somatic inner child healing facilitator, somatic healing practitioner and an intuitive movement guide I guide and support you in connecting deeper with yourself, your body and your inner children, so you can learn to understand and support yourself better and start healing old wounds within you.
Some of the tools in my healing tool box are embodiment, gentle guided movement, creativity and play combined with somatic inquiry and gently holding space for what is present in the body, including the uncomfortable and the hidden.
About my background 
Ever since I was little I have loved movement.
I was a very creative child, always full of ideas and new projects, and creating is still my happy place:
I dance, I paint, I teach, I create and co-create. It makes me feel Alive.
My biggest love is teaching and guiding others;
Gently holding space for new insights to land and integrate into the body and the felt knowing of my clients and students.
Slowly and softly teaching their inner children, what it means to be seen, heard, taken seriously and feel safe in relationship.
I love and deeply appreciate the honour it is to hold space for another human being
on their vulnerable healing journey home to their body, their inner wisdom and their Truest Self.
It is a beautiful and powerful journey, and I love offering gentle support and guidance along the way.

I am a trained movement teacher, a certified Focalizing practitioner, and a self-taught choreographer and dance film creator.
I have taught dance and movement since 1997 and embodiment since 2014.
I have choreographed and directed dance performances and dance films since 2003.
I also have a BA in Philosophy and Religion.
I am based in Aarhus, Denmark, but I work with people from all over the world,
so most of my 1:1 Somatic Inner Child Healing Sessions, workshops and Embodiment Circles are online.