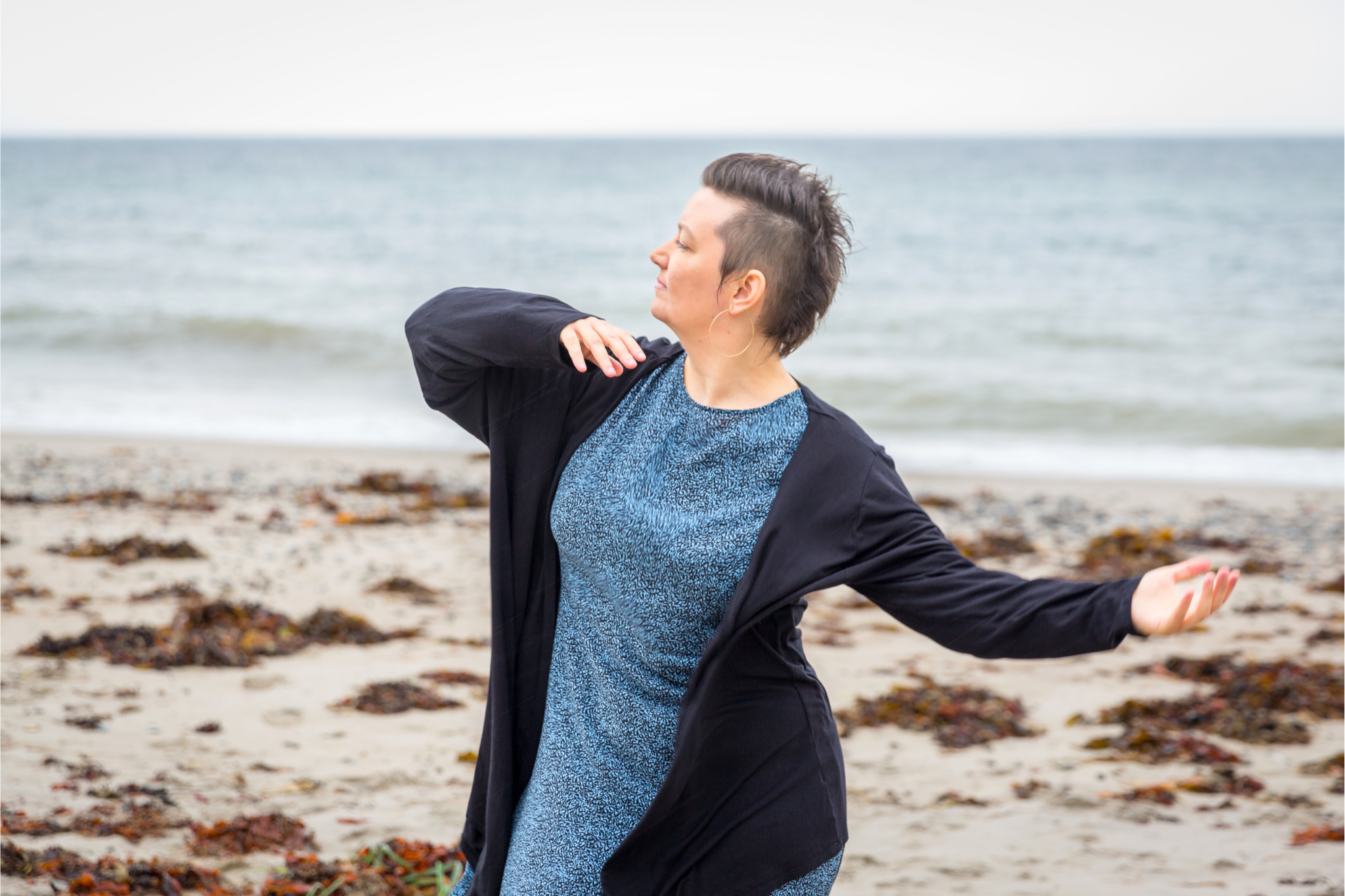 You are a heart-led woman entrepreneur, creative, spaceholder and/or changemaker.  

Perhaps you are:
– Teaching or facilitating sessions, workshops or programs (maybe as a movement teacher, a body worker or a coach)
– Offering healing or therapy (maybe as an embodiment coach or a licensed therapist)
– Holding space for others (maybe you are facilitating rituals or doing grief work)
– Creating art (maybe paintings or music)
– Writing books (maybe poetry or novels or writing a memoir)
You are doing good work. You probably have big ideas and a big heart and feel called to create change in the world. You want to contribute to healing the collective through your contribution.
Whatever it is, thank you so much for the beautiful work you are doing.
We likely have some shared views.
If you are like me, you are concerned about the state of the world and want to contribute to creating a sustainable change, when it comes to climate change, systemic injustice and inequality and healing on an individual and collective level.  
You want to unravel and detach from the oppressive systems of patriarchy, capitalism and white supremacy. You often have passionate discussions about this in supportive spaces like women's circles or healing communities.
You study indigenous traditions and understanding of the world and resonate with the idea of relating to nature from a place of gratitude, care and reciprocity.  
You are a feminist. 
You are longing for wise elders in your culture.
You are longing to ground back into something simpler, something deeply connected, something *felt*; in your life, in your business, in your relationships.  
You are full of ideas and have a lot to say, and you enjoy co-creating with other like-minded humans.
You value honesty and transparency.
You enjoy spending time in nature and connecting deeper with the land you are on.
You are fascinated by the moon and the stars.
You might:
* Be passionate about slow and/or cyclical living
* Value gentleness and vulnerability
* Be a creative soul
* Be witchy
* Love cats
* Believe in the power of intuition
* Love leaning into supportive community
You are here to root deeper into yourself, to shift out of overwhelm and into clarity and groundedness.
If you are here because you are looking for support in your entrepreneurial journey, you have probably already done all of the courses and classes and self-study ebooks on how to build and grow your business, and you are frustrated because you are still trying to find YOUR WAY of doing things and creating momentum in your business.
You long for a breakthrough, for space to breathe and be yourself in your business, but you are not sure what your next steps are.   
I get you. With the noise of the world it can be difficult to *feel* and *know* what to listen to and how to bring our work into the world.  
That is why my work centers around grounding deeper into yourself, your body and your body's wisdom; strenghtening the foundation of your business by practicing deep listening. Because when we get quiet and practice listening deeply, we learn to hear the deepest whisper within us and the answers that it is holding.
Does it feel like we are a good fit?
Here are three easy ways to explore my work further:
* Join my Slow Mailing List and receive my free mini workshop "Healing the Fear of Being Seen"
* Join my Free Monthly Community Calls for heart-led women entrepreneurs around Embodied Entrepreneurship
* Explore my blog where you will find my reflections, gentle reminders and somatic practices for heart-led women entrepreneurs and creatives