Mentorship Program
*Online*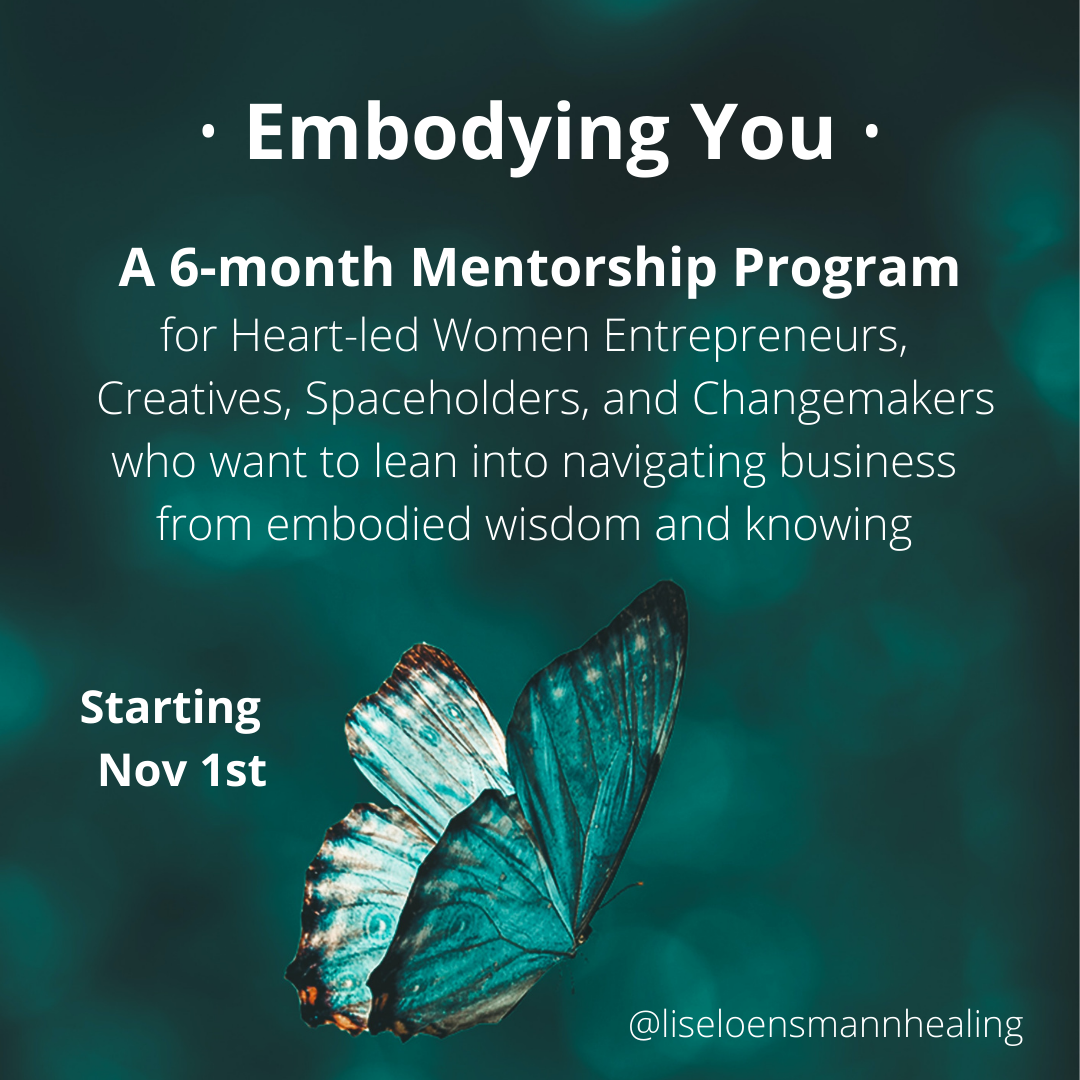 Join a small group of heart-led small business owners on a 6-month journey to strengthen the foundation of your business,
so you can start creating and building from a place of feeling deeply resourced, supported
and grounded in yourself, your vision, your clarity and the depths of your work.
Rooting deeper into you
Embodying You is a deepening, a rooting into more of yourself and your body's wisdom. It is a space for you to practice doing business differently, more in alignment with who you truly are.
As women we need to feel safe in our bodies, before we can lean in. Before we feel comfortable enough to take up space as our authentic selves. In Embodying You we start with creating safety in the body and within because self-connection is the foundation of your work. It decides how you show up in the world and how others meet you.
Together we will explore strengthening your business foundation in an embodied way. We do so in deep commitment to supporting ourselves and each other within the group in the gentlest way we know, to reconnect with our inner aliveness and let it guide us in the next steps of our journey as entrepreneurs.
Navigating business from body wisdom
This Mentorship Program is for heart-led women entrepreneurs and creatives who are longing to connect deeper with their body and its wisdom and learn to navigate from it in their work. This includes healers, therapists, coaches, facilitators, artists, writers, creatives, spaceholders and changemakers who want to live and work in a more grounded, embodied way, honouring their body's needs, pace and knowing. 
It is a gentle embodiment journey for quiet rebels and creative misfits who are longing to do business in an embodied and sustainable way and lead from their truest, most centered Self. We will explore what Embodied Entrepreneurship can look like for women and how it can impact your work and your business, when you let the body lead, rather than making only mind-based decisions. 
We will work in a gentle, trauma-informed, somatic way to help you understand and gently shift patterns that are holding you back from showing up authentically and sharing your voice and your offerings with the world, so that you can begin contributing with ease and make an impact.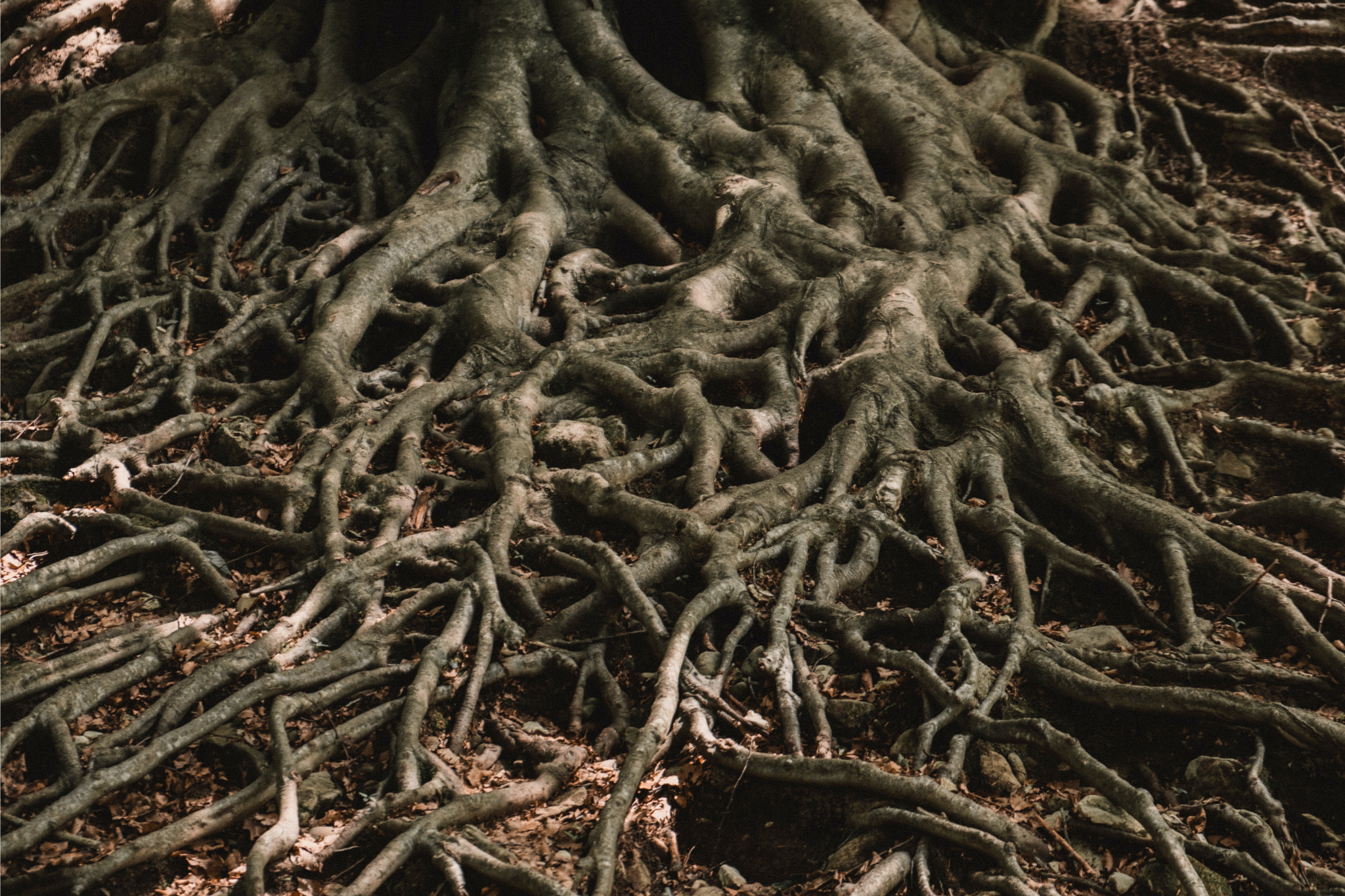 Many women entrepreneurs struggle to access their inner power; to speak up and feel seen and heard, to have an impact. Doing business in an embodied way can help you gain clarity and insights around the blocks, challenges and unsupportive patterns that show up for you in your journey (like procrastination, overwhelm, burnout, fear, feeling disconnected, feeling unworthy, wanting to give up, struggling to ask for help) and help you shift them in gentle and trauma-informed ways, so you can be fully aligned with your truest Self and the depths of your work and feel fully empowered to create the business that you are dreaming of.
Embodying You is about YOU; your business, your ideas, your challenges, your next steps. I am here to support you in your journey and guide you from exactly where you are at.
It is possible to do business in deep connection with your body's needs, capacity, longings and wisdom. Approaching entrepreneurship in an embodied way can help you build your business in a way that truly honours who you are: your natural and unique gifts, your vision, your dreams and your authentic Self.
I am here to show you how.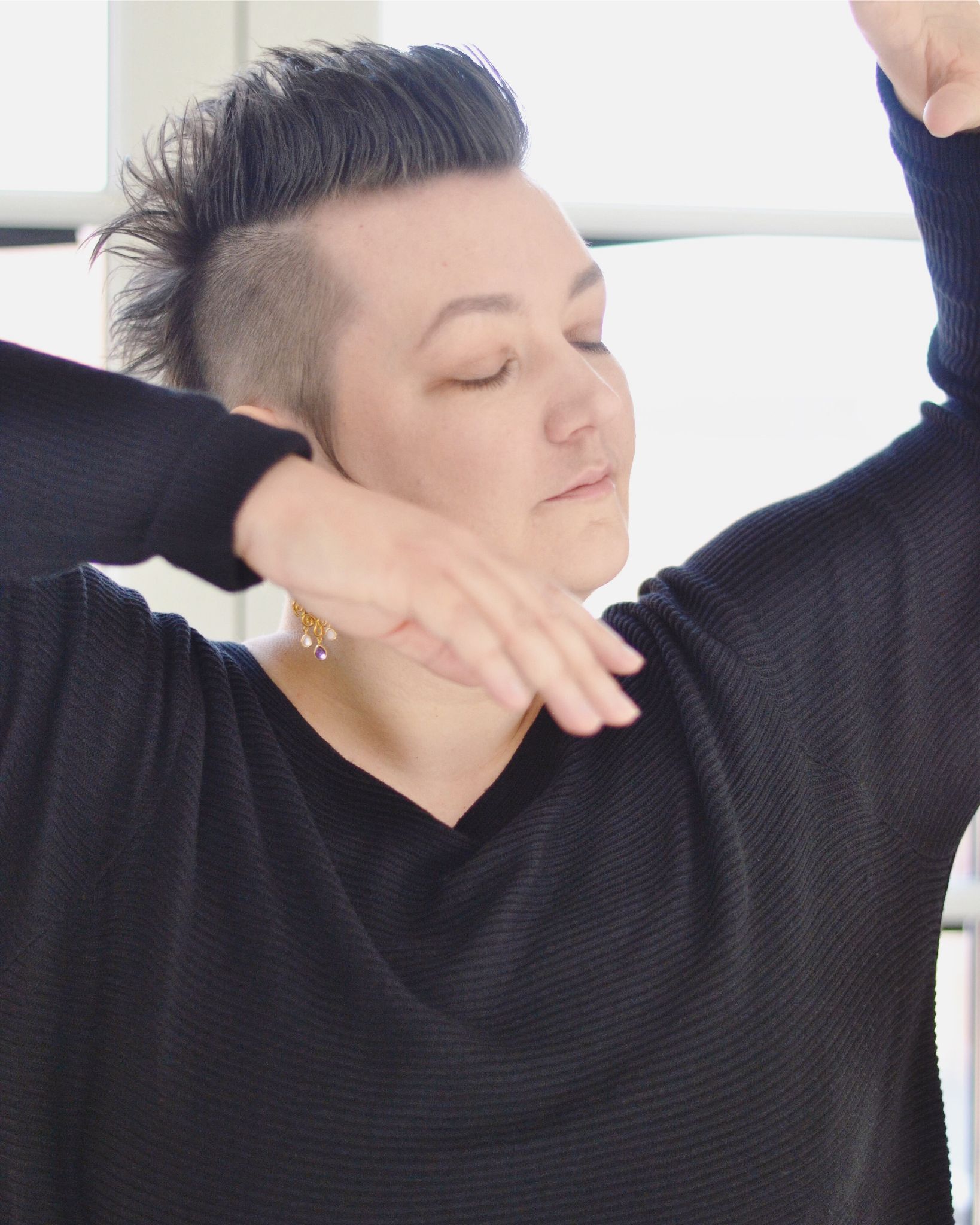 Practicing Embodied Entrepreneurship is about:
Slowing down and listening to what is present in your body's felt sense, in your emotions and in your energy

Honouring your body's needs and capacity

Tapping into inner calm and resources and allowing those to guide you

Unlearning conditioning around ignoring your body's needs and wisdom and only navigating from the rational, analytical mind

Shifting from the survival mode-based thinking and actions of the toxic systems that we live within to navigating from embodied intuition, knowing and aliveness

Deepening your connection with yourself, your body's wisdom and your work

Practicing being fully present with yourself, your challenges and your next steps

Building and growing your business in a way that fits with your values, your priorities and your lifestyle and honouring your body's wisdom around this

Learning to support and resource yourself in every step of your journey
Embodying You is for women who:
Are longing to connect deeper with their body and its wisdom and navigate their business from an embodied place

Want to strengthen the foundation in their business, from an embodied perspective

Long to feel safer being seen, speaking up and sharing their voice and their message

Have big plans and ideas, but struggle to follow through or bring them into the world in a sustainable and joyful way

Are desiring building, running and growing their business in ways that are energetically sustainable

Want space to slow down and do business in a different way; less rules, less output, less overwhelm, more depth, more presence, more ease

Are longing to shift old unsupportive patterns and blocks that are holding them back from creating the business that they are dreaming of

Long to experience more playfulness, passion and freedom in their business
You are very welcome to join whether you are new to business, in a transition (like rebranding or pivoting) or are an experienced entrepreneur looking to deepen and ground your work.
The program is not for you if you:
Are looking for a quick fix in your business

Have no idea what you want to do in your business

Are looking for mindset work

Have significant resistance to taking action in your business
Lise held such gentle, supportive, and permission giving space. It was so reassuring for my inner good girl who was afraid to break the rules. Lise's permission to meet myself exactly where I'm at and her encouragement to go slowly and gently allowed me to meet those tender young parts of myself that need love and care.
– Kim K. Gray
Lise holds a skill set that is uniquely crafted to assist anyone on a healing path. She is capable and expansive, solid and honest, experienced and wise. 
Lise knows how to create and extend a container for processing big feelings, experiences and sensations. She facilitates healing with ease while honoring the individual she is working with as their most sovereign and trustworthy self. 
Lise is an intelligent guide who utilizes language of consent and gentle suggestion within her practice. She has an intuitive way of extending space to her clients while encouraging them to safely explore the edges of their internal landscapes through movement and body awareness. 
I have absolute confidence in Lise as a somatic healing practitioner and believe that anyone who is seeking further healing and resourcing through movement would benefit from working with her. 
  – Jessamyn Turgesen 
What is included in Embodying You:
Weekly calls (except for holidays). These will take various forms and include embodied business strategy, guided embodiment practices, planning and following up on aligned action steps, and Q&A sessions. These calls are unrecorded to honour the sacred intimacy and safety of the container.

Recordings (video and audio) with resources around the 5 pillars of Embodied Entrepreneurship (see below) including embodiment practices for heart-led entrepreneurs.

A private online group platform (Mighty Networks) where you can share your progress and questions and ask for support.

Discounted rates on 1:1 sessions.
What will the mentoring calls look like?
Embodiment practices and tools to help you calm your nervous system and ground and connect deeper with yourself, your emotions, your inner resources, your clarity and your work on a deeper level

Guidance and mentoring from me on your business strategy and next aligned action steps, from an embodiment perspective

You can bring your questions and challenges and ask for input from me or the other participants

You can share your progress and ask for support, witnessing, feedback and celebration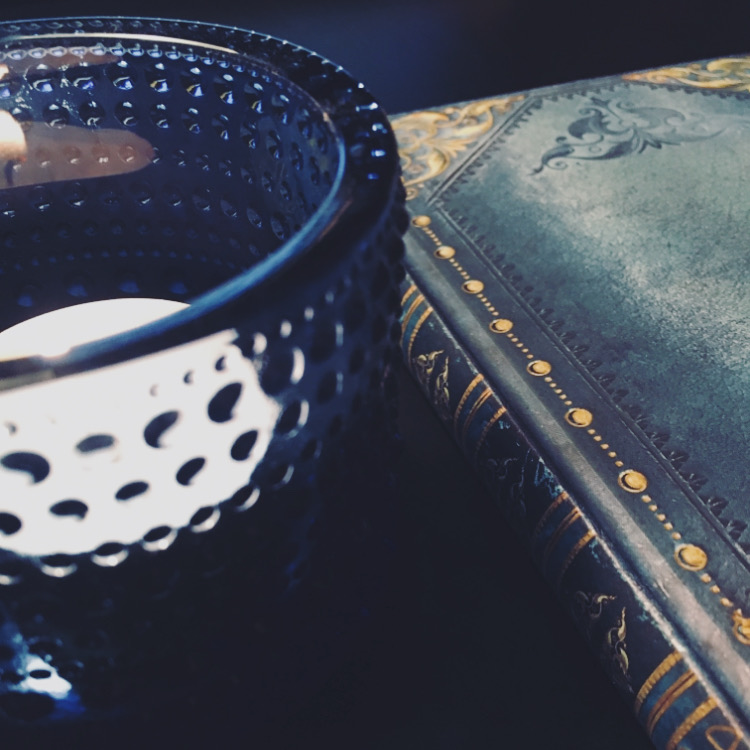 The 5 pillars of Embodied Entrepreneurship
These are the foundational topics that we will be working with.
1. Resting and Resourcing
When we are well-rested and well-resourced, we create and build from a place of calm and clarity. We are also better at supporting ourselves and making self-supportive decisions in our business because we feel safe in our body.
Together we explore building safety in the body through embodiment practices and awareness. We also have a look at what a supportive and energetically sustainable business model looks like for you.
2. Reconnecting
Reconnecting with our body and its wisdom also means deepening our connection with ourselves.
Shifting from survival mode and into a grounded body and a calm and regulated nervous system shifts the foundation of our work. From that place we create, share our message and build our business completely differently than when we are in survival mode and overwhelm.
We explore tapping into inner calm and aliveness and how to move from freeze response states of feeling stuck and overwhelmed to being in flow, in a gentle and trauma-informed way. We also explore how deepening your connection with yourself can help you deepen your work and the way you support your clients.
3. Building Support
You are not supposed to do it all on your own. Bringing in resources can help you build and grow with more ease and momentum.
We take a look at how you are supported in your business (and not) and where you might need to ajdust.
4. Relating
Business is relational. How you relate to yourself and others impacts the flow and the results you create; how you meet clients and potential clients, how you connect with collaborators, how you support yourself (or not) when marketing your offers.
We touch on topics like people pleasing, feeling not good enough, the fear of being seen and working in trauma-informed ways.
5. Navigating the Toxic Systems
We tap into your core values and your best strategies for navigating being a conscious woman entrepreneur within the oppressive systems of patriarchy, capitalism and white supremacy. We explore unlearning unsupportive conditioning and how to detach from the systems and create new ways of building and co-creating that are more supportive for you than the old ways.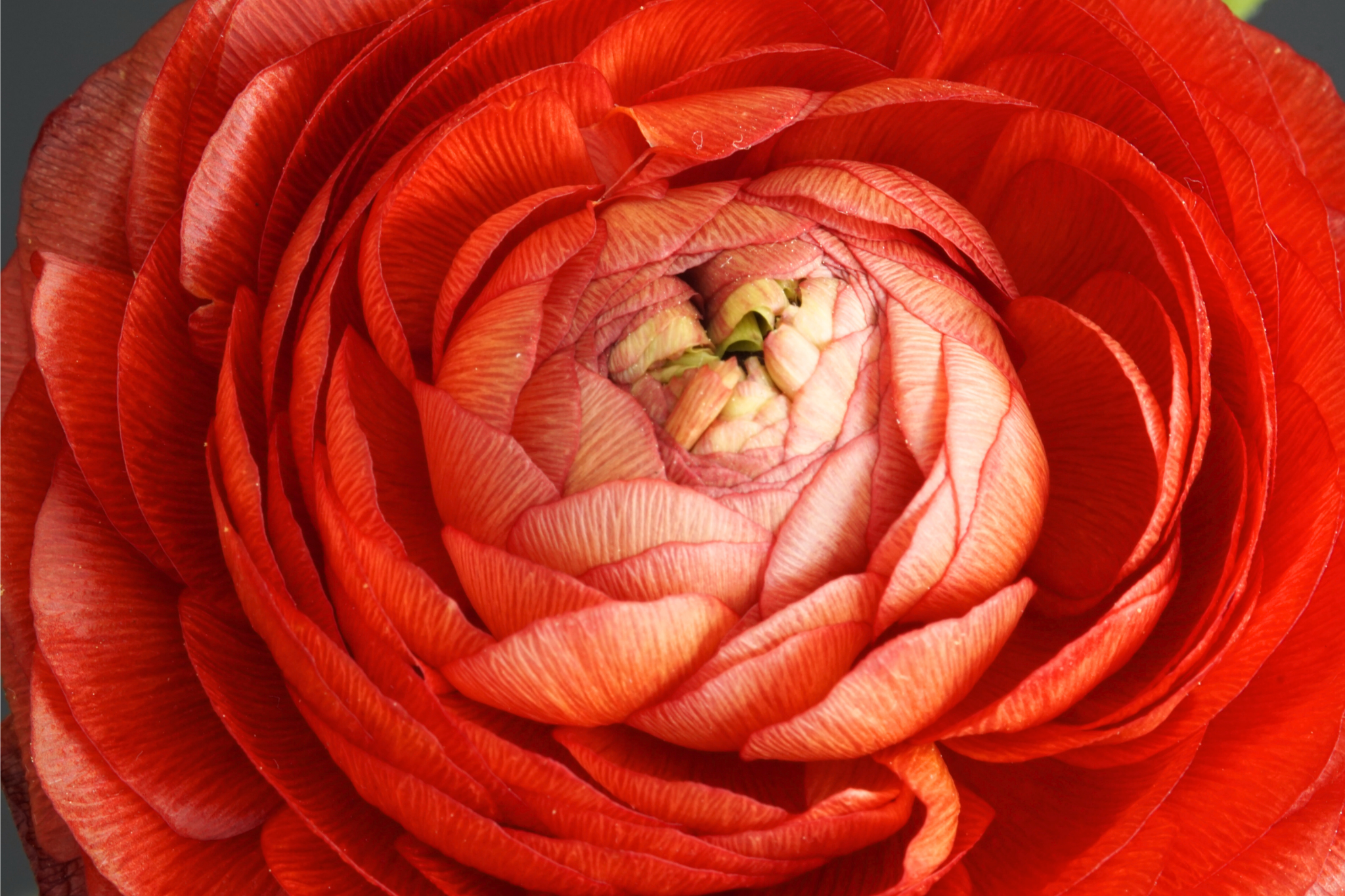 Practical details:
Dates and times:
We meet for our weekly mentoring call on Wednesdays at 2pm-3.30pm Eastern Time / 8pm-9.30pm CET *.
The first call is November 1st 2023.
The last call is April 24th 2024.
* There are no calls on December 20th, December 27th and March 27th.
Pricing and payment:
Investment: 1,950 USD
Payment: In full at the time of registration or in 6 monthly instalments of 325 USD each (no extra instalment fee) 
Registration closes October 15th.
Cancellation policy
By joining the Mentorship Program you are committing to staying in the program for the full six months.
This purchase is a non-refundable investment, so be mindful about your decision.
Additional sessions package (optional):
If you wish to add 1:1 sessions to your journey, you can do so at a reduced rate.
1 monthly session: 600 USD total or 100 USD per month for 6 months
2 monthly sessions: 1,200 USD total or 200 USD per month for 6 months
4 monthly sessions: 2,400 USD total or 400 USD per month for 6 months
The 2-session and 4-session per month option includes voice note support via the Signal app.
Scholarships
There are a limited number of partial scholarships available. Email me at lise@liseloensmann.com to learn more.
Please send your scholarship application before October 10th.
Registration:
Registration closes October 15th.
To join the Mentorship Program please book a free Connection Call with me here. In the call you can ask me questions and share your thoughts and we can both feel into whether we are a good fit.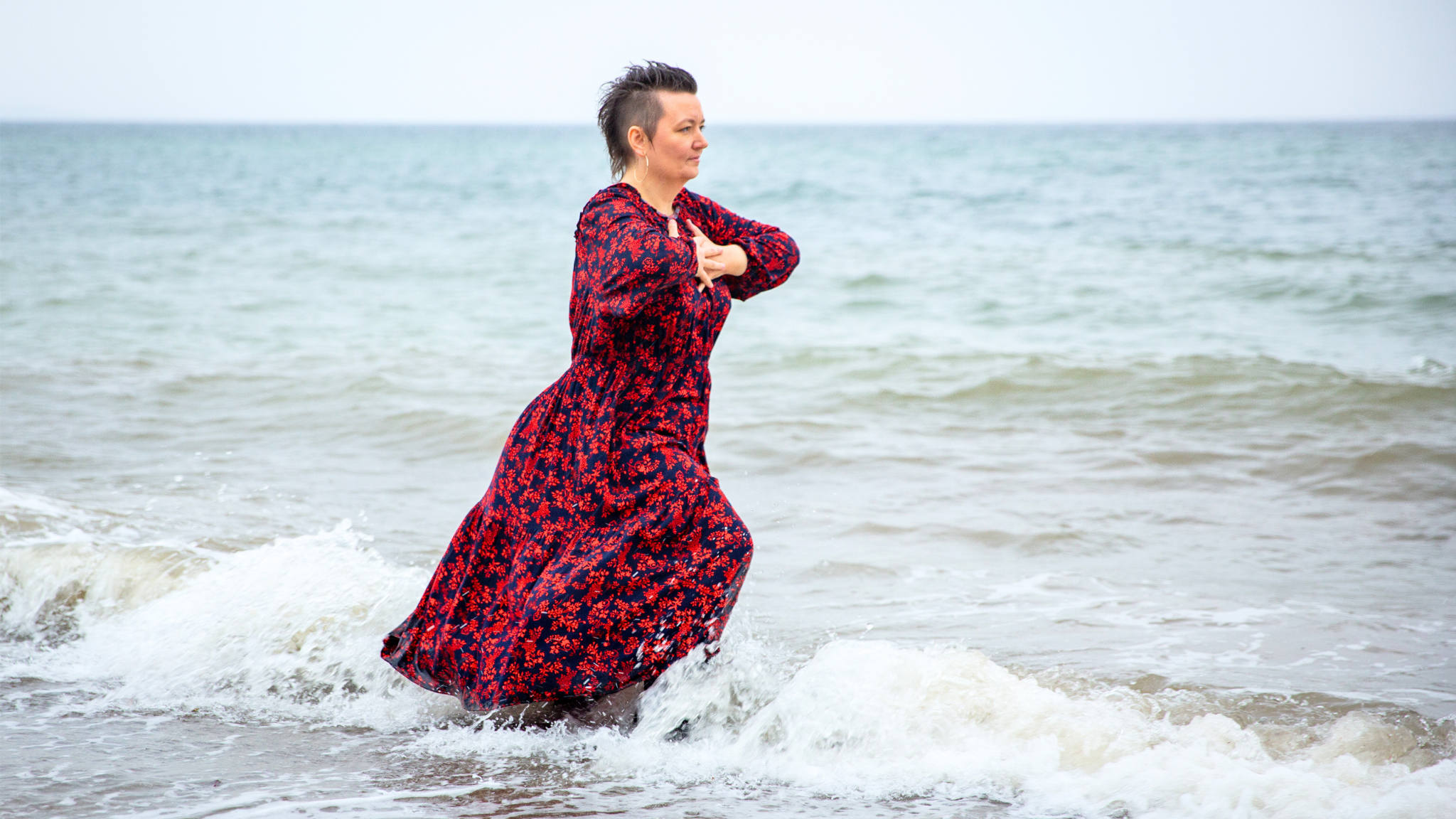 Leaning into support and community makes us braver  
If you are tired of feeling stuck, overwhelmed or frustrated in your business and long to connect deeper with yourself, your body, and your work and to navigate, create, and lead from that deep connection, then join Embodying You and lean into a supportive circle of like-minded women as you slowly learn to untangle the knots within and move into inspired action in a way that feels supportive for you.
We create from a different place, when we feel safe in our body and are in supportive community. It allows us to tap into the wisest places within us and create and build with so much more ease and momentum.
I want that for you. I want that for all of us.  
Embodying You is the program and community I wish I had had earlier in my entrepreneurial journey.  
I am here to guide you gently on the next steps of your journey. I will witness you and co-create each step with you. I will share my tools, experience and guidance with you, to make this transformation as gentle, easeful and impactful as possible. 
I do not have all the answers. You do. I am here to walk alongside you and hold gentle space for you to remember yourself back to them.
Next steps:
You can join the Mentorship Program by booking a free Connection Call with me here.
I look forward to connecting if you feel called.
The Finding Your Voice circle was one of the most powerful experiences I've had in a very very long time. I really appreciated Lise's constant reminder to slow down, this was so helpful. Slowing down and letting the words come rather than 'crafting' them.
I thought I was listening and connected, but I found a much deeper relationship through this process. It confirmed that my voice is still with me, no matter how I may silence her or the world may try to silence her. She speaks from a different place than I have noticed before. A place that is deeper, a place of wisdom, a place of love. She holds me in a way I have not known until now. 
– Robin Kimbrel Wiggs
I am amazed at how deep this work is.
– P. Smith
My somatic session with Lise was not only a welcome calm moment in my day, but provided me with new insights about my creative work. She helped me form a question to explore that felt potent and alive, and, with her support, I was able to open up to more curiosity in a grounded way and hear important messages from my body.
Working with Lise helped the various parts of my creative self all feel truly seen – such a gift! 
– Rebecca Hass
Some simple calming and grounding embodiment practices and reminders 

FAQ

How will I know if this is the right program for me?
If you feel called to join, you can book a free Connection Call with me. It is a 45 minute conversation where you can share your thoughts, doubts and questions with me and you get a chance to feel into whether it is the right fit for you. If you have any questions before the call, you can email me at lise@liseloensmann.com.
Is this a membership?
No, it is a 6 months long program. If you choose to join the Mentorship Program you are committing to staying in the program for the full 6 months.
Do you have a money back guarantee if the program is not a fit?
No, I don't. If you choose to join the Mentorship Program you are committing to stay in the program for the full 6 months. There are a limited number of seats available and you need to be fully invested when you sign up, also if you choose the monthly payment option. So read the information on this page carefully and email me at lise@liseloensmann.com if you have any questions.
How big is the group?
Seats are limited, and I want to keep the group intimate and personal, so everyone feels seen and heard and can get to know each other.
What is the time commitment?
We gather each week for a 90 minute mentoring call. In addition to that there is a shared online platform for support in between calls. How much time you spend there and on taking aligned action is up to you. That depends on your intentions for building and growing your business and on your capacity.