Free Monthly Community Call:
Embodied Entrepreneurship for Women
* First Thursday of the month *
* At 8pm-9pm Central European Time / 2pm-3pm Eastern Time *

November 2nd at 8pm CET / 3pm Eastern ***
December 7th at 8pm CET / 2pm Eastern
*** NOTE: The call on November 2nd starts at 8pm CET / 3pm Eastern (because of Daylight Saving Time)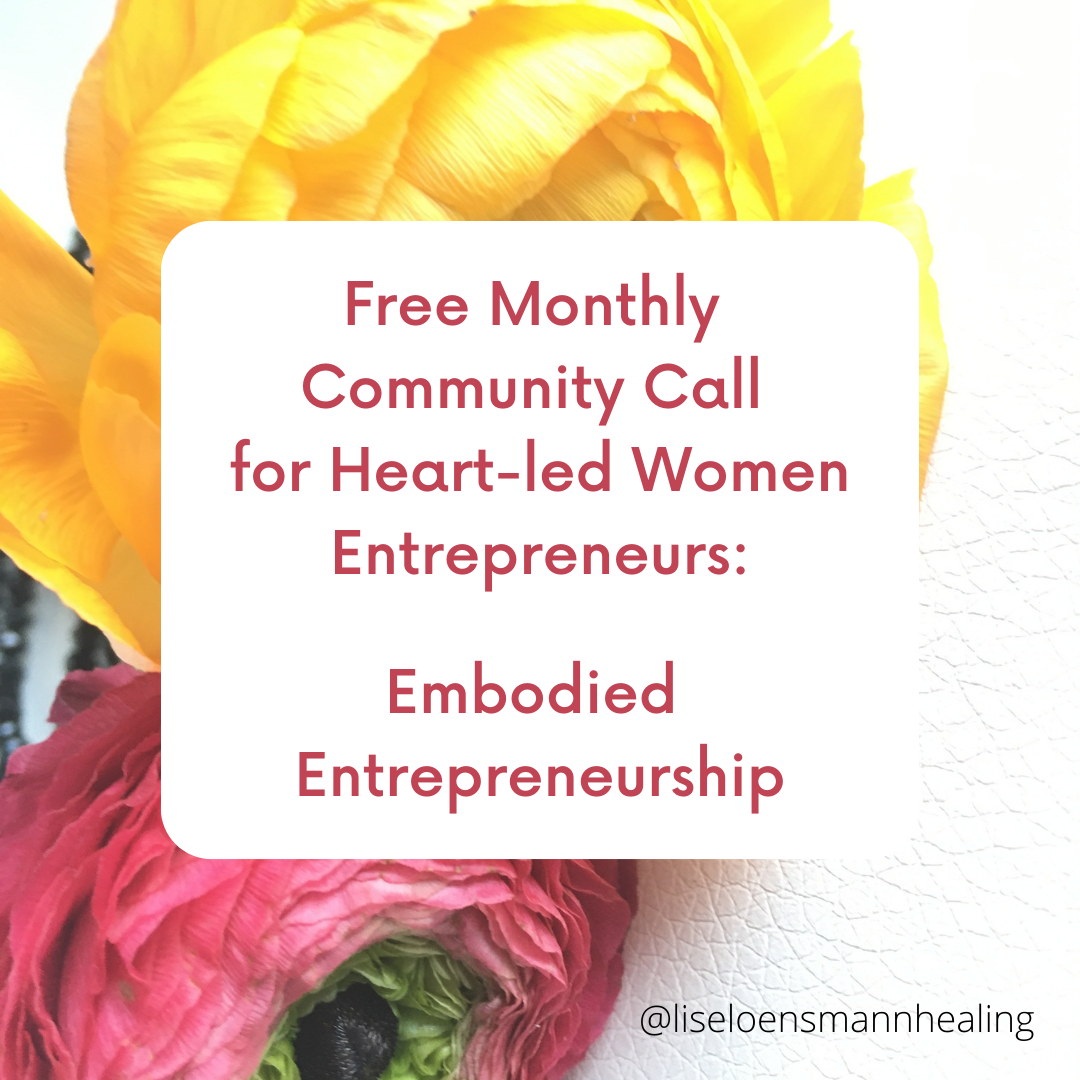 On the first Thursday of each month I am offering Free Monthly Community Calls about Embodied Entrepreneurship for women who are curious about learning how to navigate their business from their body and its wisdom, to help them navigate overwhelm, burnout, fear, shame, boundaries, misalignment, self-trust and decision-making in their business.
These calls are for heart-led women entrepreneurs who want to explore navigating their business from body wisdom and embodied intuition, so they can feel grounded, centered and empowered and stop wasting time and money by making unembodied and trauma-driven decisions based on fear, shame and overwhelm. This includes artists, writers, creators, healers, coaches, spaceholders and changemakers who are longing to live and work in a more grounded, embodied way, honouring their body's needs, pace and longings. 
My clients are typically creative women who are longing to connect deeper with their body, their emotions and their authentic self. I help them build capacity and safety in the body, so they can gently untangle their inner childhood wounds from their business and start sharing their work and mission from a place of deep and rooted self-trust and self-connection.
Call structure:
These calls are Q&A style. You can bring a challenge in your business that you would like to hear my thoughts on or have my support in navigating, from and embodiment perspective. You can also bring a topic around embodied business that you would like to hear more about or start a conversation about.
Examples of topics could be:
– connecting deeper with your body and your needs
– exploring self-trust
– making decisions from embodied knowing and intuition
– navigating burnout as a heart-led woman entrepreneur
– understanding overwhelm and procrastination from a trauma-informed perspective
– setting supportive boundaries as an entrepreneur
– navigating fear and shame in your business
Practical details:
The Free Monthly Community Calls happen on the first Thursday of the month at 8pm-9pm Central European Time / 2pm-3pm Eastern Time: 
November 2nd at 8pm CET / 3pm Eastern Time

***NOTE: The call starts at 8pm CET / 3pm Eastern Time (because of Daylight Saving Time) 

December 7th at 8pm CET / 2pm Eastern Time 
The call is online via Zoom and unrecorded to ensure that the sacred intimacy of the space is protected. 
We begin promptly at 8pm CET, and no one will be admitted in after 8.05pm.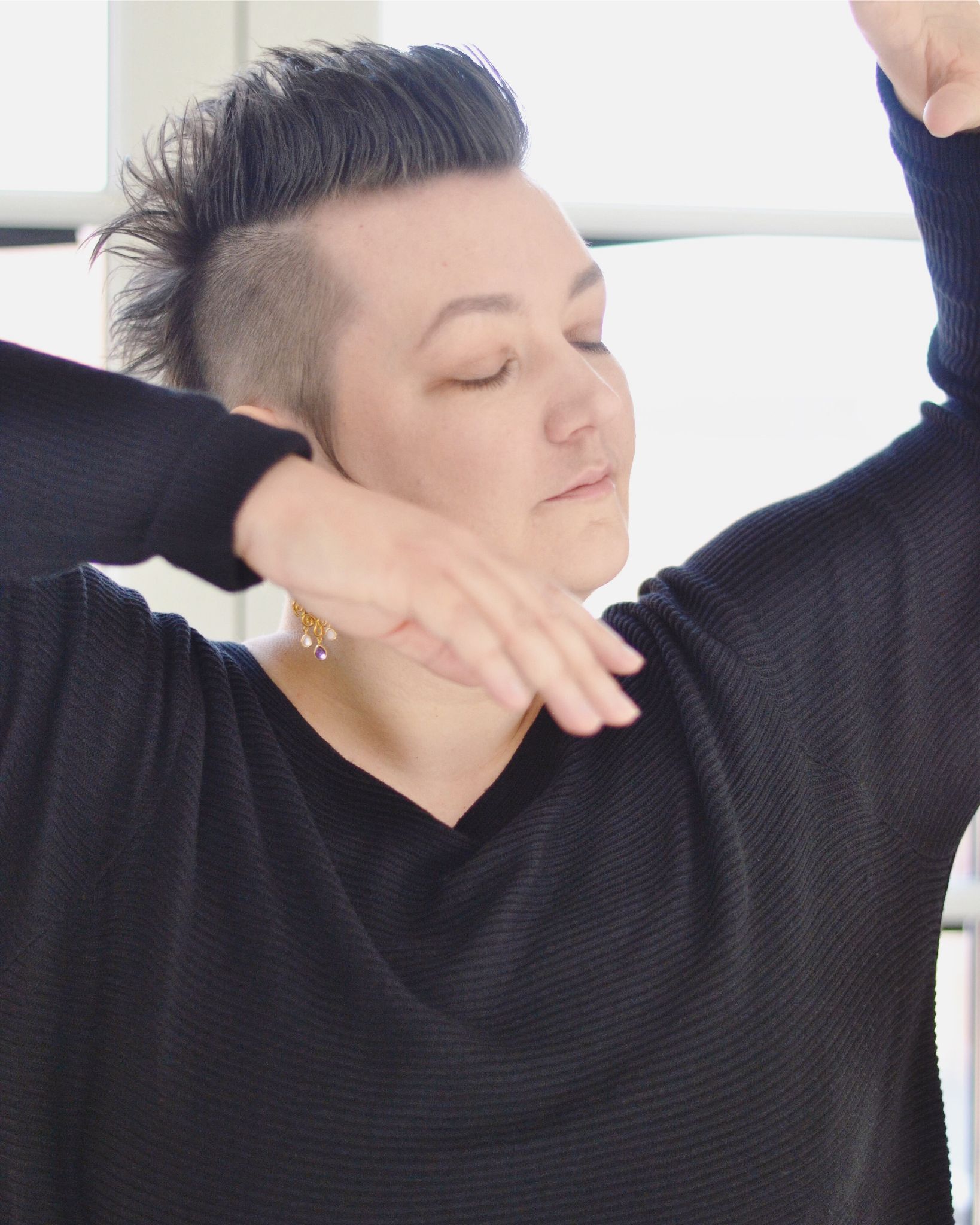 Practicing Embodied Entrepreneurship is about:
Slowing down and listening to what is present in your body's felt sense, in your emotions and in your energy

Honouring your body's needs and capacity

Tapping into inner calm and resources and allowing those to guide you

Unlearning conditioning around ignoring your body's needs and wisdom and only navigating from the rational, analytical mind

Shifting from the survival mode-based thinking and actions of the toxic systems that we live within to navigating from embodied intuition, knowing and aliveness

Deepening your connection with yourself, your body's wisdom and your heart's work

Practicing being fully present with yourself, your challenges and your next steps

Building and growing your business in a way that fits with your values, your priorities and your lifestyle and honouring your body's wisdom around this

Learning to support and resource yourself in every step of your journey