1:1

Re:Connect Sessions 

*Online*

 Create a deeper connection to your body, your flow and your full creative power ♥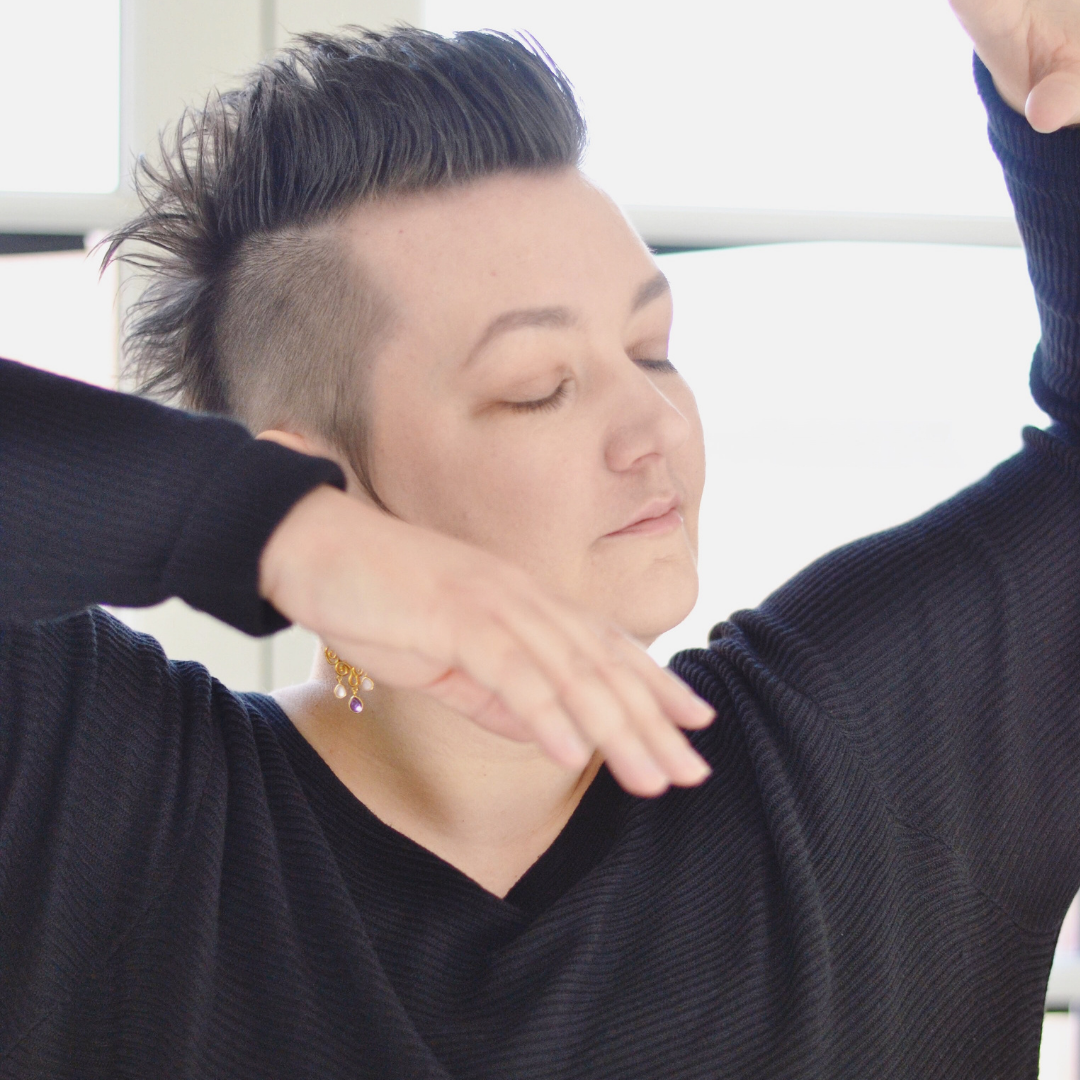 Re:Connect with your body through gentle guided movement, somatic healing and supportive feminine flow. In a 1:1 Re:Connect Session we work with gentle movement as a healing and supportive tool that connects you deeper with your body, vitality, and life force in a safe and supportive space. I guide you to tune into your body and curiously explore its wisdom and its messages for you. 
The body holds so much wisdom. It holds our memories, our hopes, our dreams, our fears, our blocks, our passions and our creative potential. Learning to listen deeply to your body and letting it guide you in your healing journey and in your life choices can be a very powerful tool for inner peace and personal transformation, and it can support you in leading a healthier and more joyful life. A life where you connect deeply with your inner needs and honour your longings and your pace in life.  
Re:Connect Sessions are a gift to yourself. It is uninterrupted and devoted time and space for yourself, allowing yourself to move, heal and reflect.
The sessions are conducted online via Zoom. 
These sessions might be for you, if you feel called to work with themes such as:
* Reconnecting with yourself, your body and your inner knowing
* Slowing down to create more joy and inner peace
* Addressing overwhelm
* Getting unstuck
* Unraveling and unlearning conditioned thinking
* Listening to and honoring your body's wisdom
* Exploring and accessing your full creative power and flow as an artist, business owner or creative human
* Navigating business, life and relationships from your intuition and your body wisdom (and not from your rational mind)
* Learning how to support yourself in your life journey
* Connecting deeply with your authentic self
We can work together for a shorter or longer period of time, and we can tailor the sessions to your needs. You don't have to be a dancer or have movement experience to book a session. A curiosity about body, movement and healing is a good place to start. 
As an intuitive movement guide and certified somatic healing practitioner, I guide and support you to connect deeper with yourself and with your body in motion, so you can feel more free and grounded in your body and learn to fully embody your inner power and your full creative flow. Give yourself the gift of connecting deeper with yourself and your body through meaningful and gentle movement and exploration. I support and guide you gently through the whole process.
Booking: Send me an email at lise@liseloensmann.com to book a Free Discovery Call (30 minutes). 
Price per session (60-75 minutes): 150 USD / 125 Euro.  
Format: The sessions are online via Zoom. I will send you a Zoom link for the call before each session. 
I am here to guide you gently in the next steps of your healing journey.
I will witness you and co-create each step with you.
I do not have all the answers. You do.
I am here to walk alongside you and hold gentle space for you to remember yourself back to them.

Warmly,     

Lise is an incredible space holder. She is deeply skilled in gently guiding the process of reconnecting to one's self and one's body. In our Re:Connect session, Lise helped me to connect to parts of me that I have been struggling to access. The shifts I felt in our work together were truly profound. In a world that moves so quickly, the tender pace of these sessions is such a gift. Lise's energy is soothing and grounding. She creates a safe space to explore parts of ourselves that we may have forgotten or left behind. Working with Lise is a beautiful gift.
– Kelsey Mech 
Lise, thank you so much for this beautiful offering. I had no idea what to expect going in, but this was such a fantastic experience, and I'm so appreciative of the wisdom you've shared with us and how you've helped open up a conversation for me with my body.
– Leslie Vosburgh